Suppy Sup! Threads Of Home
For me, travel is balance.
When I arrive in a new place, I immediately feel the pull of home. A fine, invisible thread stretches from the depths of my heart across the world—oceans, rivers, mountains, meadows—to Chicago, where I always leave a piece of myself.
I bring home with me as best I can. Traveling with my wife helps. A book, too. Maybe even my handheld Yahtzee game, usually confined to the crack between couch cushions.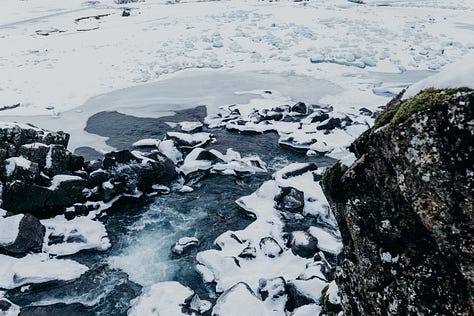 I bring the rest of me to the new place—most recently, Iceland. This is the part of me with new threads, eager to weave into the fabric of the world and bring new sights and wonders home with me. Those threads pull me toward the unknown: a glacier hike, a geothermal lagoon, a group of strangers who, on the third night of our trip, get tipsy and spill their tea. I will bring these things home with me, adding to the foundation of who I am and what I stand for.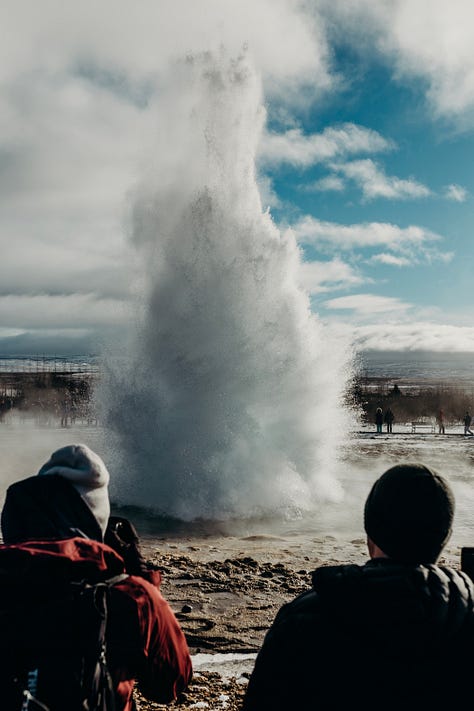 This place is home, in a way. Iceland reached into my heart and found the perfect snowy roads to set my mind at ease. Places like this are my favorite. They show you the new and the wondrous even as they comfort your soul with tokens of your place on this Earth.
Inevitably, the new threads tug me toward reminders of home. A sleeping kitty in a souvenir shop makes me miss my feline buddies. A rainbow road harkens thoughts of the people I love. A bookstore quells my fantasy wanderlust. A statue reminds me of my escape from corporate dregs.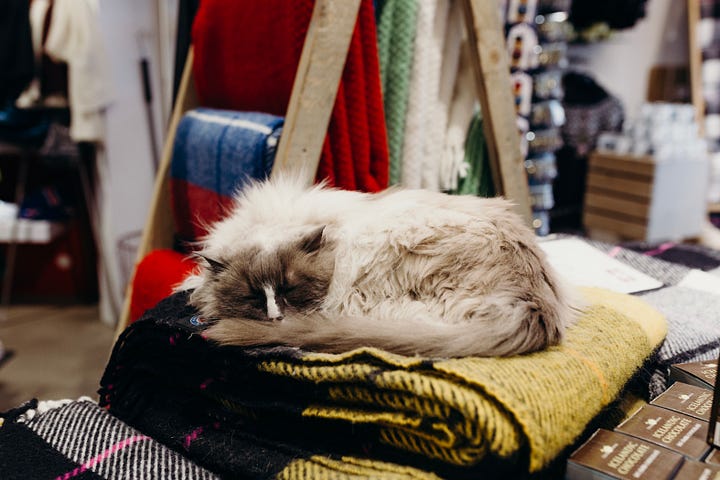 After five days, those exploratory threads stretch thin and snap. The places they brought me to remain, and home means something slightly different than it did before. I will have met new people, seen new things, explored new places.
I am glad to have enjoyed this new place. I gave in to the web stretching me outside of my normal. And now, I give in to the pull toward home.
Thank you to my wonderful wife, Erin, for taking and editing these photos!
---
Linky Links!
---
That's all for this week! Back soon with more 'Sup!
Thanks for reading Suppy Sup!! Subscribe for free to receive new posts and support my work.